Many "materials" are in fact connected to human beings because they all have their own lives and souls. If we are willing to treat a certain product or something as a soul, then we try to change their lifestyles. There may be some kind of miracle. For example, the Americans changed the place of shopping - shopping malls to "MALL", which promoted a pleasant consumer experience, and suddenly made the lifestyle of the large-scale department store industry humane. For example, after the former Taiwanese poplar Yang Huishan finally fell in love with the glass, he finally found out. The "Glass Workshop" and "T8 Restaurant" rejuvenated the glass with bell-shaped bells; Wuliangye changed the liquor lifestyle with a buy-out operation, and many scholars exclaimed that white liquor can still be used for this purpose. The glass bottle factory in Chongqing, after successfully building the first truly super high-grade taste "outerwear" in Chinese history for Swellfun, the Chinese high-end liquor lifestyle has been subverted.
â–  Core secrets of high-end liquor
There seem to be three major factors in making high-end liquor in China: the quality of the manufacturer, the philosophy and model of sales, and the culture of the spirit of wine; among them, there are three cores as explicit: the production of famous companies, and the packaging of corporate ideas and culture. And display. As a Chongqing Glass Glass Co., Ltd., only one of the links - the production of wine bottles.
It looks like the bottle is the simplest part of it, but it is not. Take Shuijingfang, Chongqing's first high-grade bottle, as an example. The Shuijingfang wine bottle is used for the first time in China. Liquor-fired bottles are used in liquor bottles. All of them are hand-made baking techniques by the workers and they will burn six places. Attractions. Interested people will find that six famous Chengdu attractions, such as Wuhou Temple, Dufu Cottage, Jiuyan Bridge, Hejiang Pavilion, Shuijing Shaofang, and Wangjiang Tower, were burned on the six sides of the Shuijingfang bottle. Shuijingfang Wine Bottle uses a novel and unique modern art design method, which is simple and elegant, elegant and delicate. Experts in the glass bottle industry know that this kind of wine bottle is not the most difficult to produce. It was before the listing of Swellfun, whether it was wine, culture, advertising, sales, etc. All in all, the painful thing is that there is not a bottle factory in China that has produced the Shuijingfang bottle to meet the design requirements. In the end, only Sui Shuijing has been born in a way that "new outfits startling the world". In February 2001, the Shuijingfang bottle produced by Handan was awarded the "Mobius Gold Cup" for the only highest packaging award in China and even in Asia.
Chinese companies do not attach importance to packaging, and liquor companies are not known for what really appeals to consumers. In the past, it was "first-class quality, second-rate packaging, and third-rate price". Now, in high-end liquor, I am afraid that it becomes a "first-rate price, second-rate second-rate quality, second-rate and third-rate packaging"? Good packaging is by no means wearing gold and silver, but a delicate bottle lifestyle, which is pleasing to the eye. This is why the Shuijingfang bottle has been producing, and now more high-end wine is learning from Shuijingfang.
Good packaging is a "silent salesman" and is an important part of marketing. Nowadays, high-end wineries are finding fault. This is the core secret of high-end liquor and many secrets that bosses do not know.
â–  Core secrets of high-end people
High-end people do high-end things. It is by no means accidental to make a high-end bottle. This must be a high-end and delicate woman.
Although Tang Ke could not be said to be a wealthy hero, but in those days when the people of the country even had to eat diced mustard, she was drinking milk to eat bread and accepted western education, and she achieved both the forthrightness and atmosphere of the West. With the Chinese people's delicate and graceful character. She is definitely a perfectionist, not only because she is very picky, but also does not compromise. For example, if she only travels, she only chooses a five-star hotel, and she will bring her own hygiene products. At the same time, she is also a woman who is strict on details. She can't tolerate people around her who are disheveled and shoes are not bright.
It seems that Don can be a bit "hegemony," but she is actually a very democratic woman influenced by western culture. For example, her daughter is purely a friend of hers. When the family decides what to do, no one has the permanent veto right of the governing body. Everyone has only one vote. That's all.
The character of being perfect, picky and open-minded has allowed her to create a professional business that produces high-end wine bottles. Her high-end wine bottle production has three core groups: professional, profane, and international perspectives. The so-called "professionalism" means that she only produces high-end wine bottles and produces wine bottles for high-end wines at home and abroad, such as Shuijingfang, Guojiao 1573, Wuliangye, Wuliangchun, Jinliufu Classic 08, icing on the cake, Fenggu special music, vodka, and whiskey; The so-called "ç ¸" means that she has only one standard for the product - the international standard. As long as she doesn't meet this standard, she will unequivocally order it: "Hey!" So I don't know how many Mercedes-Benz cars are worth in other glass bottles. Manufacturers seem to be completely qualified bottles were smashed. She often opponents of the next person said: "We made the bottle must be done even better than the customer wants"; the so-called "international vision", this may be the real core competitiveness of Sui, from the production Starting from the day of the bottle, she abandoned her national standards and required herself to use higher-demanding international standards. So far she is also the only Chinese glass bottle manufacturer to receive US FDA quality certification, and will therefore be picky. At a glance at the United States, the United States saw the embarrassing facts from the Shuijingfang advertising at the airport. Only Frenchmen and Russians traveled thousands of miles to Chongqing, China, to find Tang.
â–  High value-added core secrets
Tang can change the life style of Chinese wine bottles. The bottle of wine has changed the way of Chinese high-end liquor. However, it still lacks a bridge, a bottle of liquor, and a good idea to implement Tangke bottle. Bridge.
Wang Xuguang is the bridge.
Wang Xuguang, who has a master's degree in Nankai University and a background in the EMBA study of Peking University's Guanghua University, coincides with Tang Ke in terms of craftsmanship and international vision. Wang Xuguang, who has had working experience in national ministries and commissions himself, grew up looking at everything with perfect eyes. This is precisely the spirit of the high-end wine bottle that must be carefully crafted. The most important thing is that Wang Xuguang has more than three years of experience in liquor business. He knows the true mentality and needs of liquor manufacturers. He not only understands what kind of bottle the manufacturer likes, but he also knows how a high-end liquor brand should work. . This is wealth, a fortune for the sustainable development of the high-end bottle business. Because Handan is a professional high-end wine bottle manufacturer, it must truly understand and keep track of the changes in the liquor industry for a long time. Otherwise, it must be separated from the industry. This is also a valuable asset for customers because Wang Xuguang has three years of experience. The above successful liquor business experience can occasionally serve as a guest advisor to the customer.
Tang can change the life style of Chinese wine bottles and change the Chinese high-end liquor lifestyle. Wang Xuguang changed the service methods of wine bottle manufacturers. This is why almost all of the best-selling high-end liquor brands go to produce wine bottles. secret.
It is essential for cat owners to have cat litter box at their home, as cats are self-maintained pets that go to toilets by themselves. We supply many different sizes and shapes of cat litter box in our range that you can fulfill the needs of different cat owners. Cat litter scoops are also included in the range to go with the cat litter box.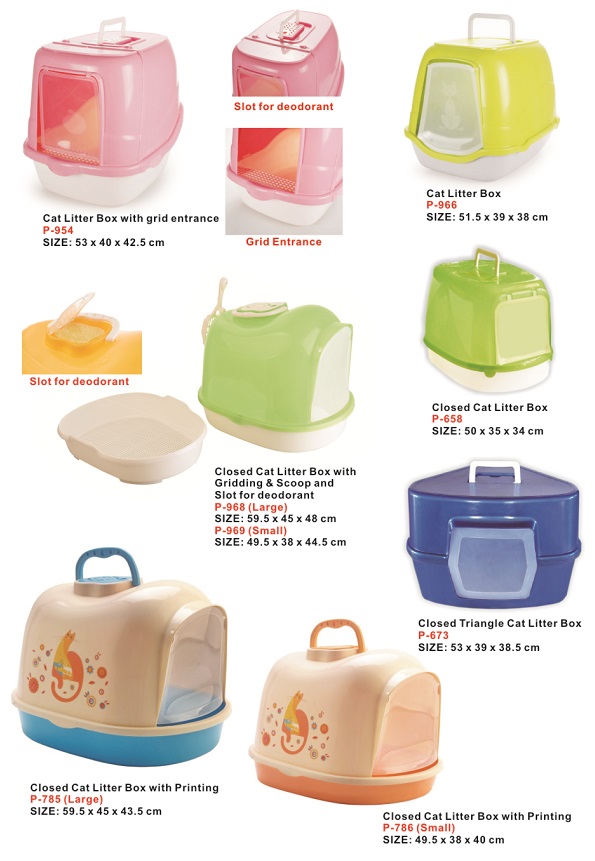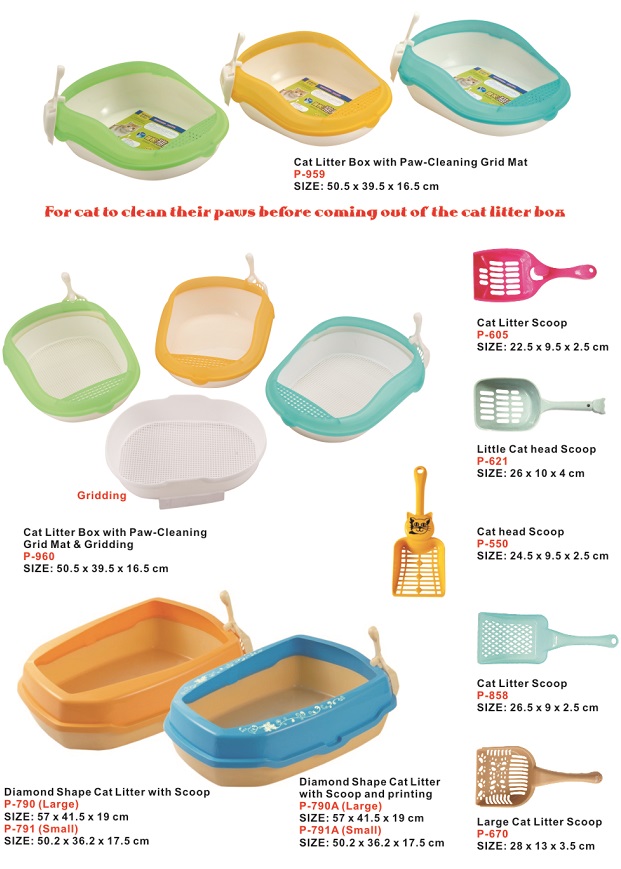 Cats naturally groom themselves, however, we also provide cat slicker brush with round pointed tips for cat owners to groom and massage their cats at the same time.

ABOUT US
PERCELL PET is established in 1978 with offices located in Taipei, Taiwan and Guangdong, China. Currently, Percell Pet partners with more than 49 distributors around the world and carries thousands of quality pet supplies for dogs, cats, birds, fresh and salt water fishes, reptiles and small animals, like rabbits and ferrets, etc from Taiwan and China.
We supply popular and classic pet products around the world and also OEM products at your needs.
FLEXIBLE IN ORDER VOLUME, orders can be done in LCL or full container, MOQ can be discussed accordingly.

COMMUNICATION, staffs are fluent in written English with in time replies.

SERVICE, provide help and solutions to your sourcing in Taiwan and China.
Cat Grooming Tool,Cats Hygiene Spray,Cat Grooming Comb,Cat Grooming Scissor
PERCELL PET SYSTEM CO., LTD , https://www.percell-pet.com